The Nationwide Eclipse Ballooning Project (NEBP), led by Montana Space Grant Consortium (MSGC) at Montana State University, has selected West Virginia University (WVU) and Trinity Christian School (TCS) in Morgantown WV to participate in a Nationwide mission that will conduct atmospheric studies during the 2023 and 2024 solar eclipses. The selected team is comprised of TCS high school students and college students from the WVSGC network to include WVU (lead), Glenville State University and WV State University.  The students will lead West Virginia's efforts in this innovative NASA-mission to design, develop, deploy, and operate high-altitude balloon systems during both solar eclipses (see Figure 1).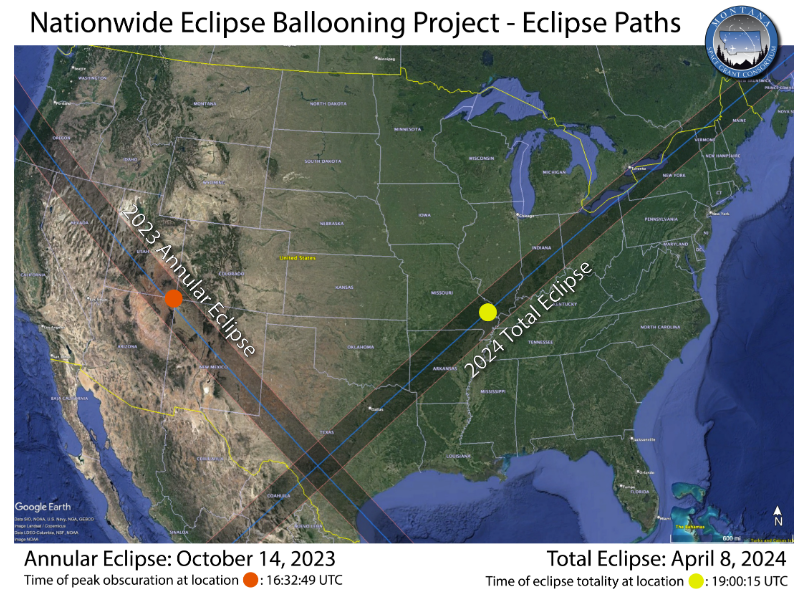 Figure 1. Ecliptic paths across continental US in which the mission will operate
The WVSGC and TCS integrated team represents 1 of the 70 teams from across the US that will operate high altitude balloon systems at sites along the ecliptic path that will live stream video to NASA, study in situ perturbations in atmospheric phenomena, and conduct individually designed experiments from teams across WV.
Through this unique partnership, college students will serve as team leads, such as systems engineers and project managers while the high school students will serve as discipline engineers developing the systems. Further synergies are being explored with other universities and high schools across the state of WV. The system will be built out of TCS computer engineering laboratories and will be conducted in 2023 and 2024.
Want to participate in the WV NEBP?  To learn more, please contact Marcus Fisher (mfisher@tcswv.org) or Candy Cordwell (candy.cordwell@mail.wvu.edu).
To learn more about the solar eclipses please visit https://solarsystem.nasa.gov/eclipses/future-eclipses/