Carson Stebbins, WVU Aerospace Engineering undergraduate student, interned with the 2020 NASA Academy at Langley Research Center.
"This internship was a life-changing experience, where I worked with some of the smartest people I've ever met, and made connections that will last a lifetime. I will be continuing this internship through the fall, as there's plenty of work left to do! This opportunity has opened so many doors for me, and it's all thanks to the NASA WV Space Grant Consortium."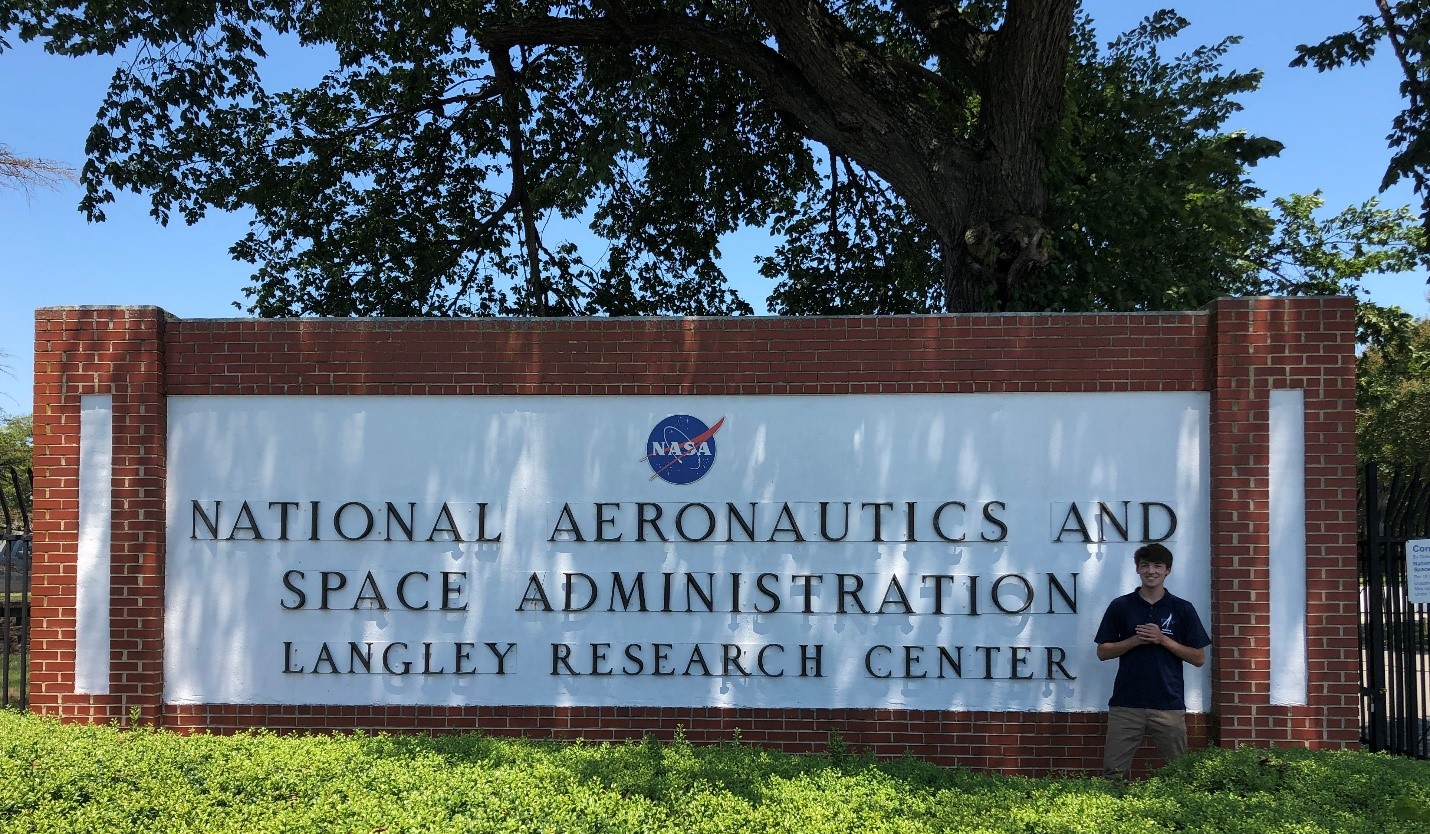 Interested in a NASA Internship??? Check out the 'For Students" tab!