Zachary Preston, a Marshall University Mechanical Engineering undergraduate student, interned with the 2020 NASA Academy at Langley Research Center.
Quote from the student:
"This internship has solidified my goals and aspirations of being involved in the aerospace and mechanical engineering industry. Previous experience has allowed me to learn various technical aspects of a job, but this experience has given me much insight into engineering's design aspect."
"Don't let temporary circumstances hold you/your team from accomplishing the unthinkable." -Zach Preston (NASA Aeronautics Academy 2020 Summer Research Associate) This quote and even those like it show that even though our project goals or outcomes may have been suppressed due to the COVID-19 pandemic, we were still able to accomplish our mission goals.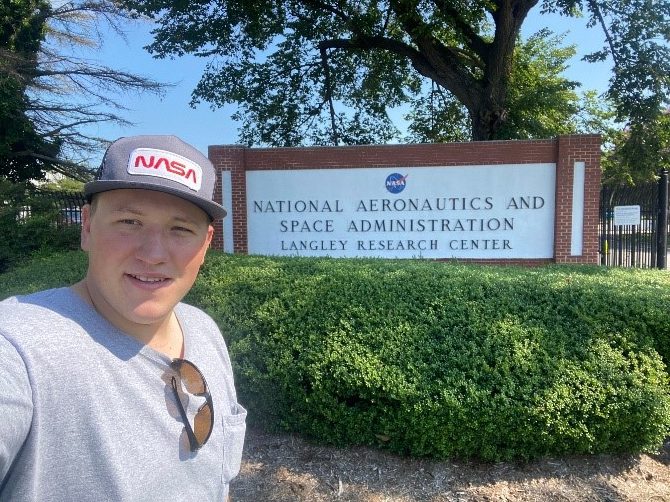 Interested in having a NASA Internship??? Check out the "For Students" tab!