West Virginia State University student, Taylor Jones-Martin, shown below, working on the components of the experiment for the WV Space Flight Design Challenge (WVSFDC) as part of the RockSat-X Program. The WV SFDC uses four independent experiments to provide access to space for WV students.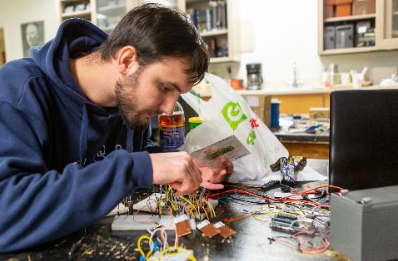 (Photograph by Jon Musselwhite, WV State University)
This opportunity allows participants to gain valuable STEM skills and experience while also building infrastructure for future in-state instruments to better understand the space environment.