When:
February 22, 2021 @ 4:30 pm – 5:30 pm
2021-02-22T16:30:00-05:00
2021-02-22T17:30:00-05:00
The NASA Educator Professional Development Collaborative at
Texas State University is providing a 1-hour webinar.
NASA has been given its most ambitious and challenging mission in half a century: to rapidly accelerate its human lunar program and land the first woman and the next man on the surface of the Moon in 2024. This program is named Artemis, after the Greek goddess of the Moon. Artemis is the twin of Apollo, the historic NASA program that first landed humankind on the Moon 50 years ago. Artemis will establish a long-term presence in lunar orbit and on the surface of the Moon. The goal of Artemis is continuous exploration of the lunar surface through a sustainable human presence on the Moon.
In this webinar, participants will hear from Vianni Ricano Cadenas, Aerospace Engineer at NASA's Langley Research Center discuss engineering and technical considerations and processes required to successfully launch humans forward to the moon. Additionally, Artemis resources for educators and students will also be highlighted in this session.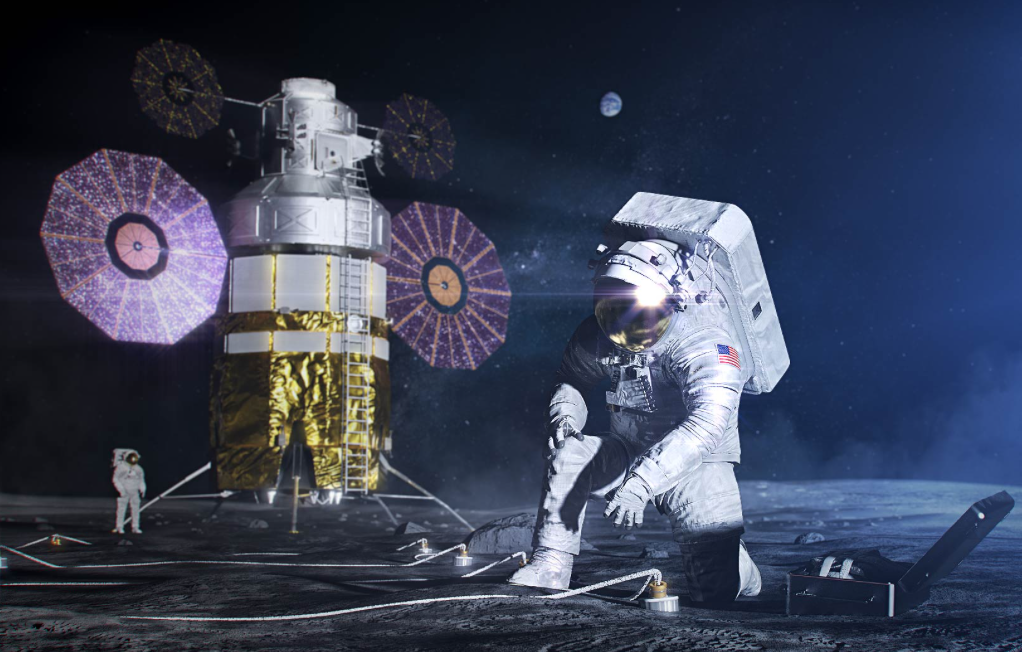 Register here!