When:
May 18, 2023 @ 6:30 pm
2023-05-18T18:30:00-04:00
2023-05-18T18:45:00-04:00
Where:
Clay Center
1 Clay Square
Charleston
WV 25301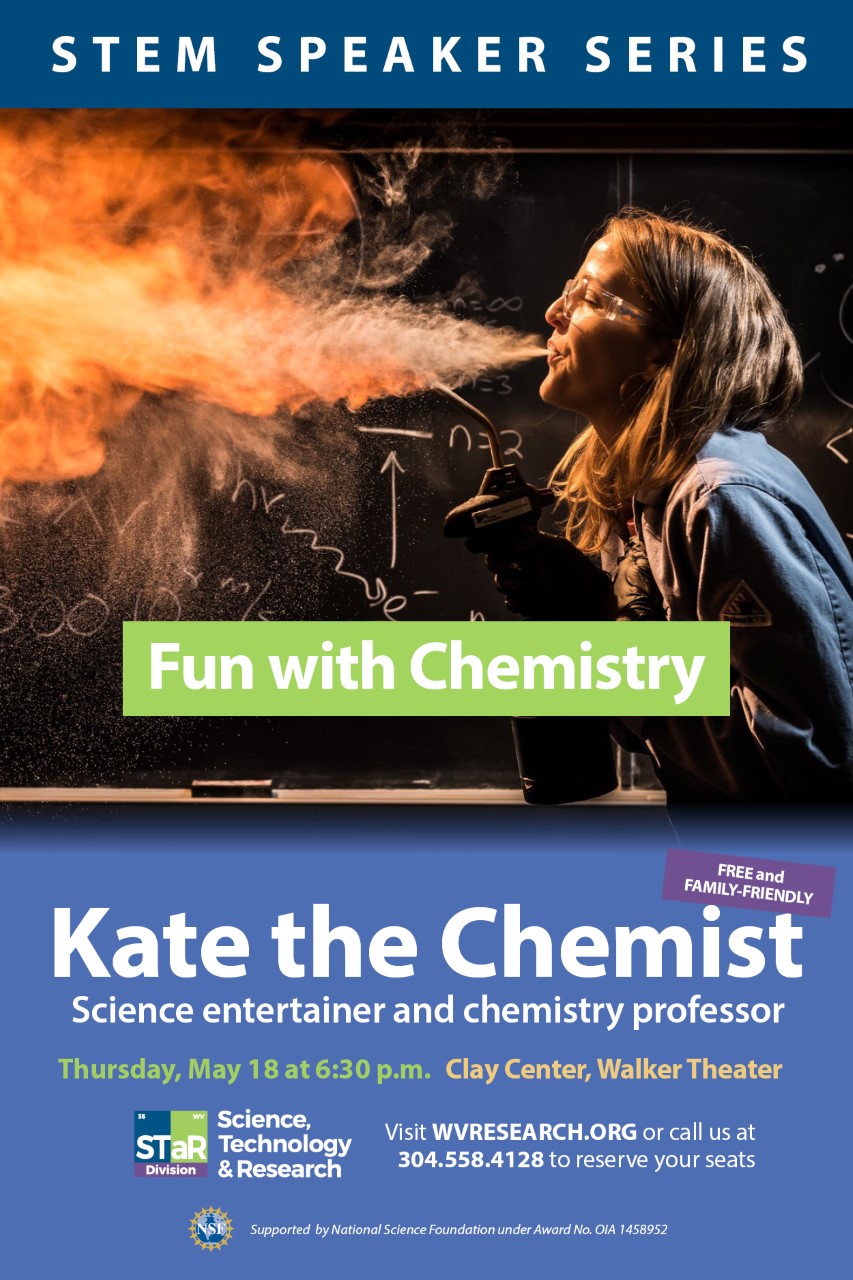 On Thursday May 18th at 6:30 pm at the Clay Center, Walker Theater will be hosting "Kate the Chemist" who will show how fun science is! Through her theatrical and hands-on approach to teaching, Dr. Kate Biberdorf is breaking down the image of the stereotypical scientist, while reaching students who might otherwise be intimidated by science. Students' emotional responses, rather than rote memorization of facts, are key to Biberdorf's dynamic approach to her program, as well as science in general. Her exciting and engaging program leaves audiences with a positive, memorable impression of science—all while diminishing the stigma around women in science.
Although the event is free, we ask you to register here so we can get a head count or call 304-558-4128 to reserve seats.
https://wvresearch.org/outreach/stem-speaker-series
Here are a few links about Dr. Kate Biberdorf:
https://www.katethechemist.com/https://www.youtube.com/watch?v=Zm167Fds7Ew