Audience: Educators, Parents, and Students in Grades 9-College
Event Date: June 16-18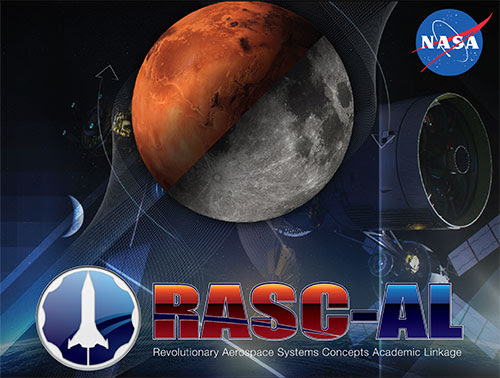 The 2020 Revolutionary Aerospace Systems Concepts—Academic Linkage (RASC-AL) engineering design competition has narrowed entries down to 15 university teams, and finalists will present their projects via video during a virtual forum. Educators, students, and the public are invited to watch the event online. 
The RASC-AL competition challenged teams to develop new and creative concepts that leverage innovations for NASA's Artemis lunar exploration program and future human missions to Mars. Teams will discuss their projects via video, presenting digital posters and answering judges' questions in real-time through livestreaming of the competition online at livestream.com/viewnow/rascal-forum.
Sessions begin at 9:50 a.m. EDT on June 16 and run through 5 p.m. EDT on June 18. A forum agenda, including selected teams and when they will present, can be found at https://livestream.com/viewnow/rascal-forum/images/205766353.