2004-2006 West Virginia Space Grant Scholar
"has literally changed my life"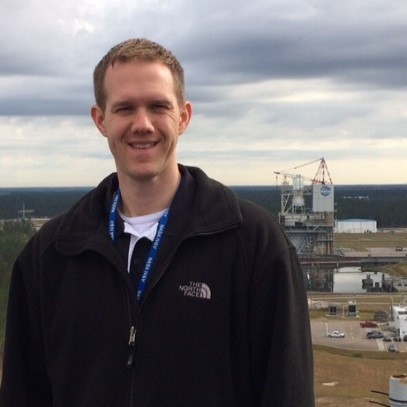 I was born and raised in West Virginia and grew up dreaming of attending West Virginia University and working for NASA. So, after enrolling at WVU, I entered their aerospace and mechanical engineering program.
For the first couple of years, I worked summer jobs until I was introduced to the West Virginia Space Grant program through one of the informational sessions they hosted on campus. After I was in, the directors and coordinators were incredibly hands-on and guided my process every step of the way.
Working with the program opened up a number of internship opportunities and that allowed me to work at NASA JPL, NASA Glenn and which led to my very first job at United Space Alliance at NASA JSC.
My internship at JPL in 2004 involved systems engineering and allowed me to work in a team environment. Specifically, I assisted an expert group (Team X) of senior advisers tasked with vetting various ideas for aerospace development and robotic space missions. The powerful lessons of knowledge I learned there greatly benefited my future endeavors.
The internship at the NASA Glenn Research Center represented a different sort of benefit. We worked on high-powered density motor technology that utilized experimental fuel sources. Additionally, the team was also examining various ways to adapt developed technology for unmanned exploration vehicles. I found this extremely rewarding because these missions were real world, not theoretical, and the connections I formed there led to my first job.
Both internships allowed me to drill down into the specific areas of engineering that I wanted to pursue. Moreover, the networking skills I acquired enabled me to connect with individuals and groups and has directly led to several wonderful opportunities.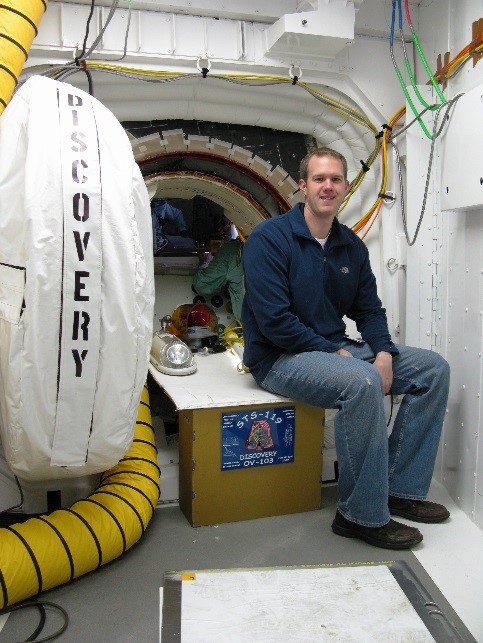 Throughout this entire experience, the director and his coordinator have literally changed my life. I would have never seen my dream fulfilled and am forever grateful to them both.
After graduate school, I went to NASA Johnson Space Center in the Shuttle Training Center and joined a team of four others who had been assigned to the mission crew to fly the space shuttle. At times, I also joined the support crew in training fly simulators and on occasion even filled in for the astronauts.
I finally returned to NASA in West Virginia where I am the deputy project manager for the Orion Multi Purpose Crew Vehicle. I am so grateful for how the West Virginia Space Grant program helped all of this come full circle.
Justin Smith
Deputy Project Manager – Orion Multi Purpose Crew Vehicle (MPCV)
NASA's Independent Verification and Validation Program (IV&V)
2017 Recipient of NASA's prestigious "Space Flight Awareness" award.