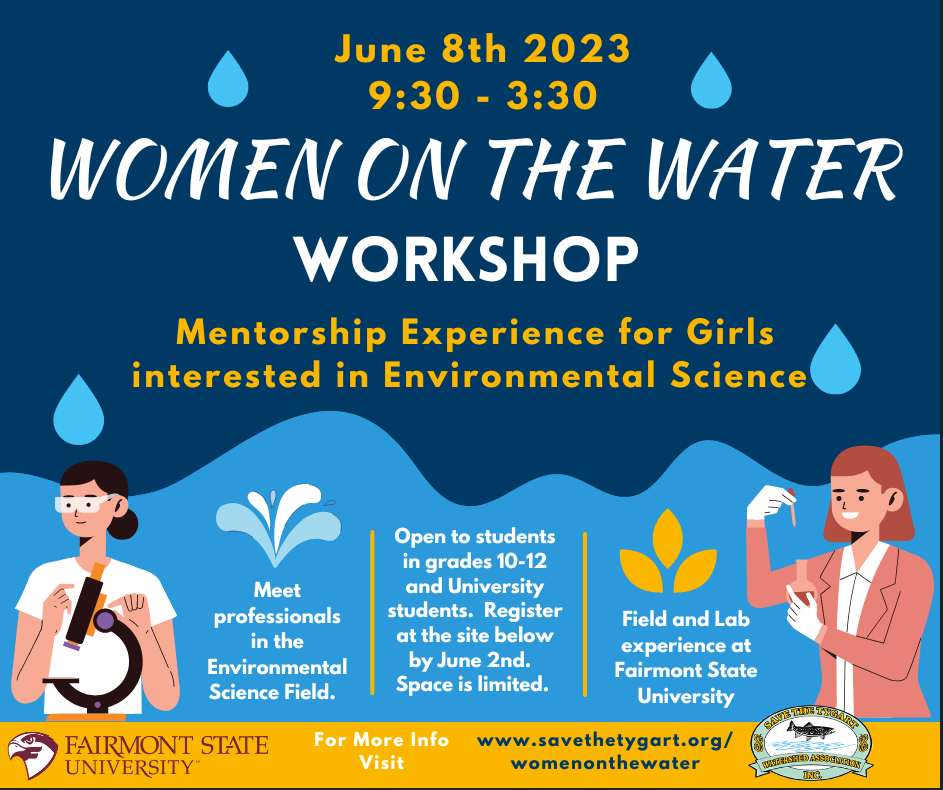 Providing Mentorship Opportunities to girls interested in working in the Environmental Science Field
The impetus for the Women on the Water Workshop is the shortage of women in science careers.  Research has shown that having visible role models can increase the retention of women in the science fields.  This workshop with link girls in grades 10-12 and university students with an interest in the environment and science with working women professionals in a variety of roles from state agencies to nonprofits.  The workshop will include hands-on water monitoring activities in the field and in the lab at Fairmont State University.  The workshop will take place on June 8th, 2023 from 9:30 – 3:30on and around the Fairmont State University campus.  Lunch will be provided.  To register, fill out the form here by June 2nd, 2023.  Space is limited so please register early.  For more information, you can contact kelley.flaherty@savethetygart.org.
​
This workshop is funded by a NASA EMPOWER grant.